The case on my Garmin edge 305 has been separating for while now, and today during a ride it completely came apart. I was doing some research to see what kind of glue i should use to reattach it, but I also noticed that this unit is a little different from the ones on the Garmin Edge repair blogs like http://bikepathwarrior.blogspot.com/2011/09/repairing-garmin-edge-205-or-305.html and https://www.jimcarson.com/2009/replacing-the-battery-in-a-garmin-edge-305/
The edge 305 had issues with the daughter board with the battery disconnecting from the garmin when it was bumped. So I was a little surprised why mine continued to work while the case was separated. My unit is a replacement unit from Garmin so it looks like it has had some modifications before they sent it to me
So the first thing to notice is that the black and red wire from the battery are soldered onto the main board and don't rely on the jumper board and spring connectors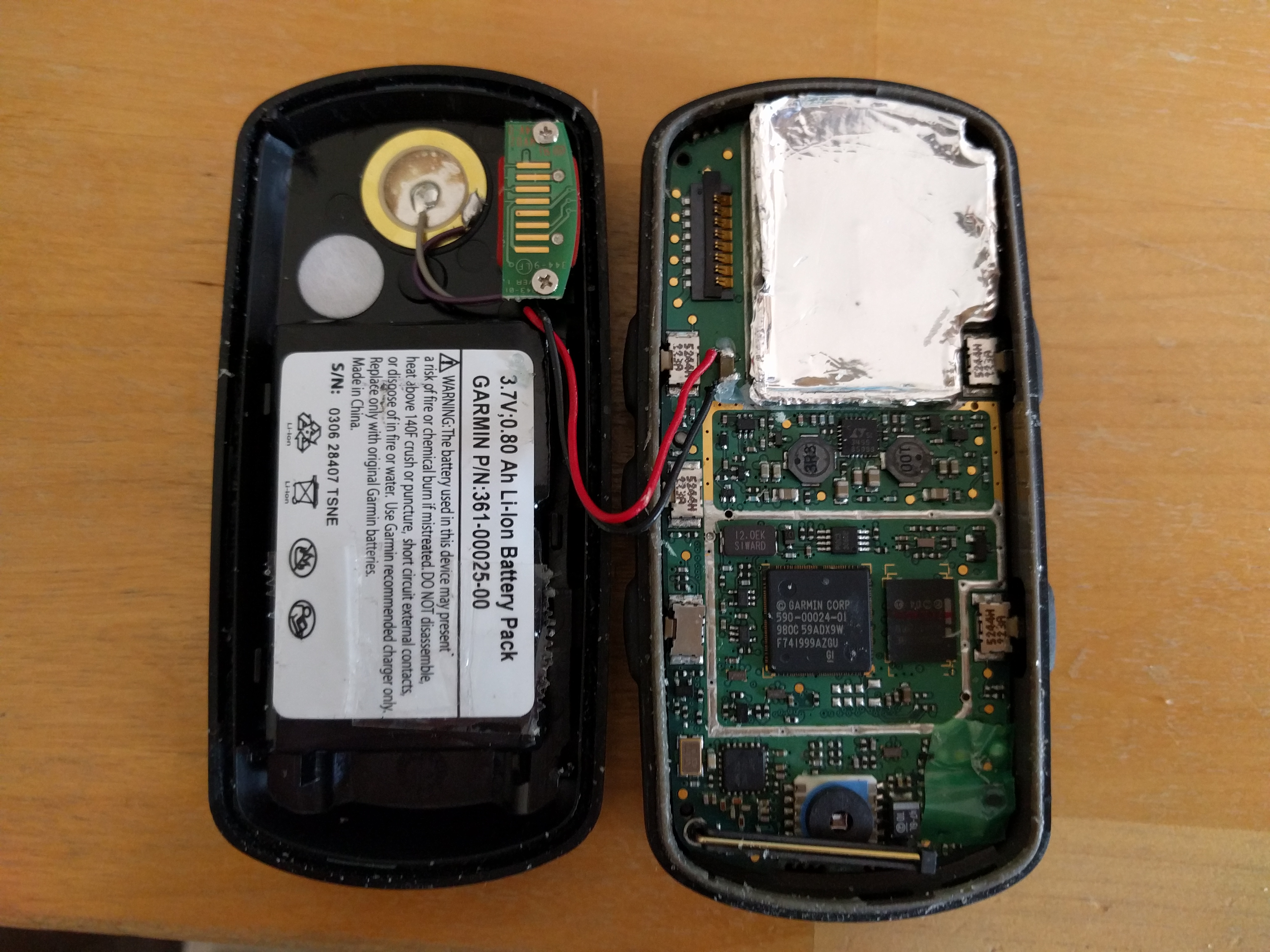 Then there appears to be a red shim between the daughter board and the back case.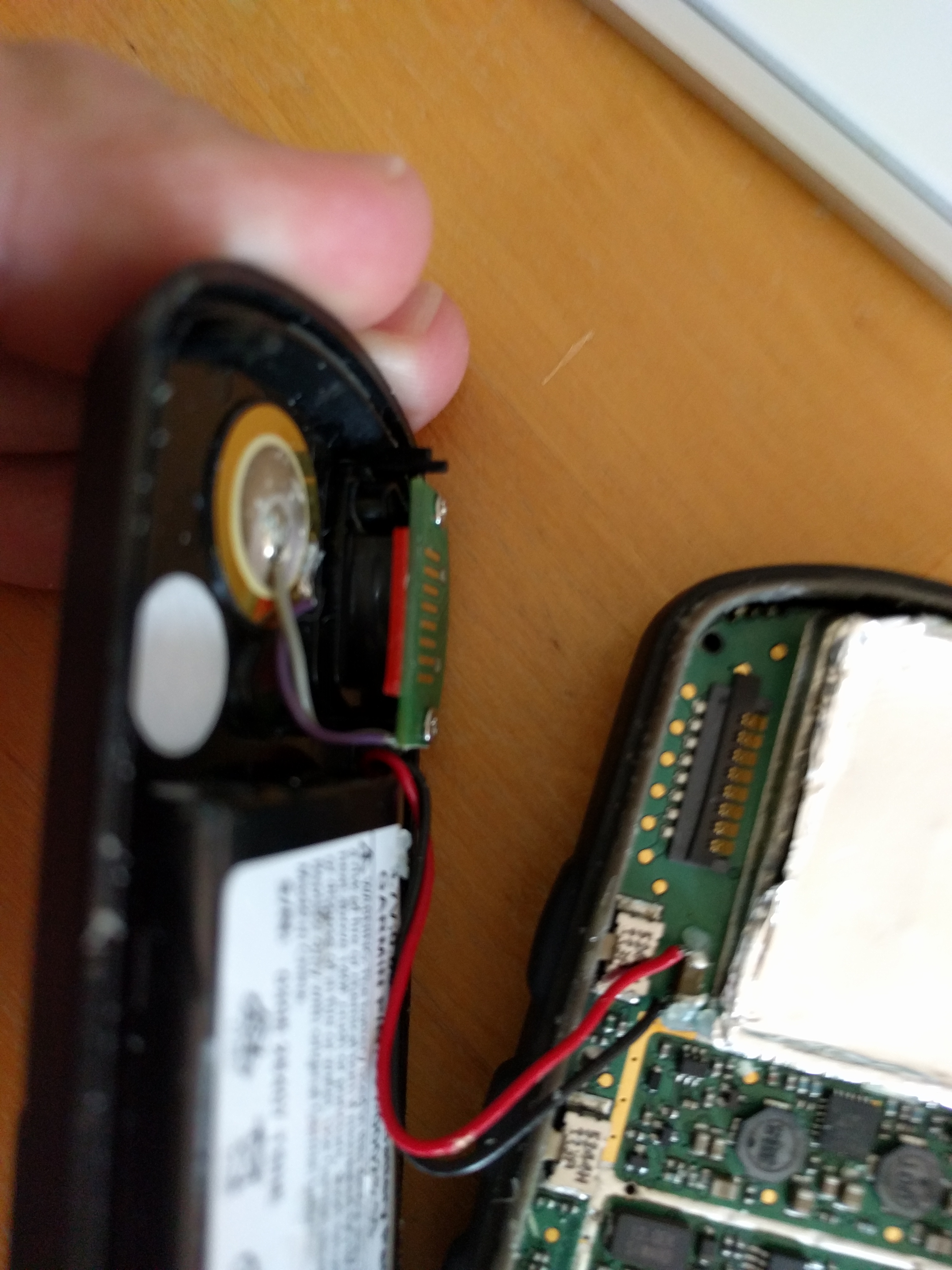 This unit has obviously been worked on since the foil had already been moved to get at the components under it, I just lifted it to show what was under it, i didn't work the foil loose it was already like that.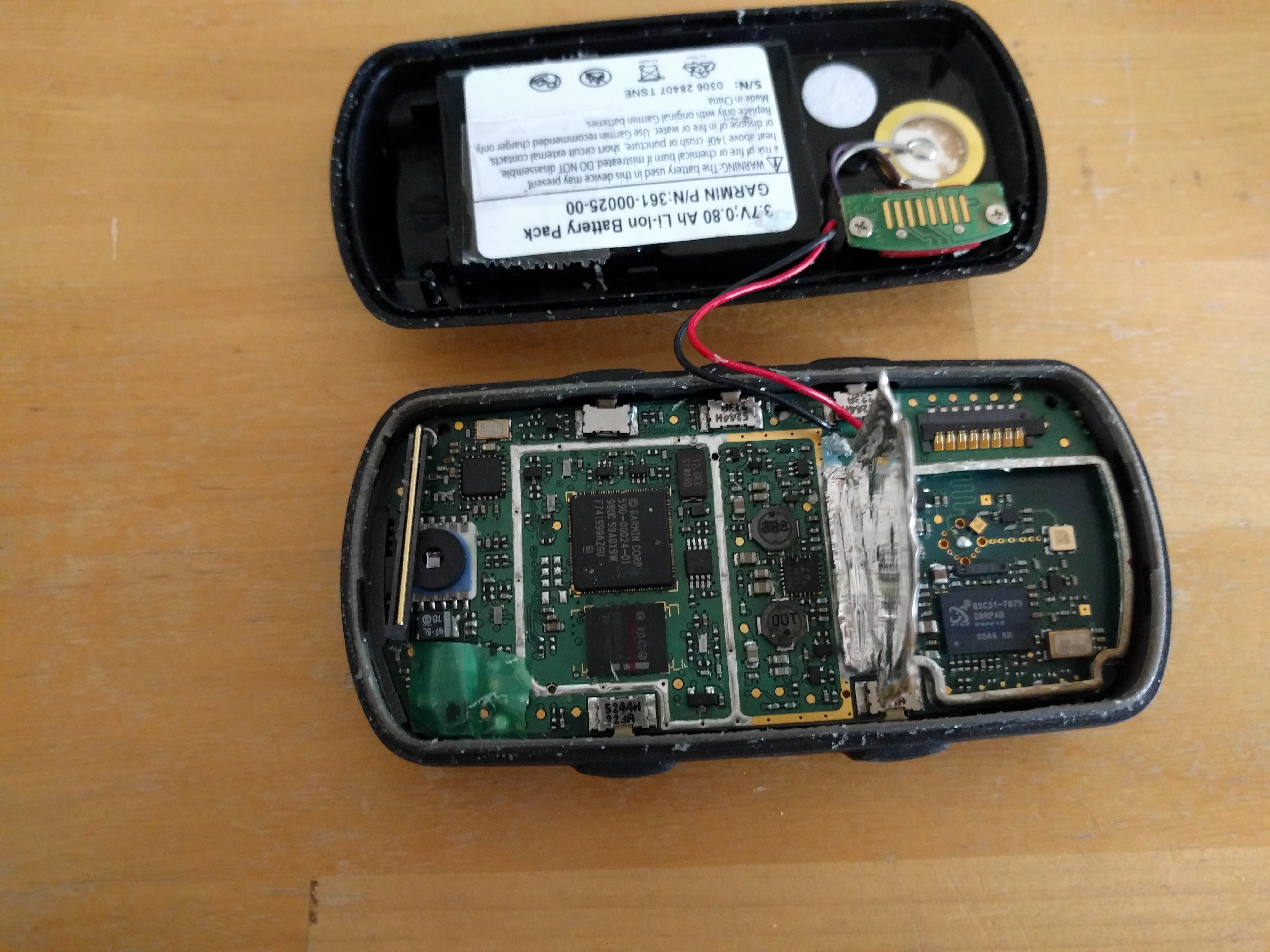 another of the main board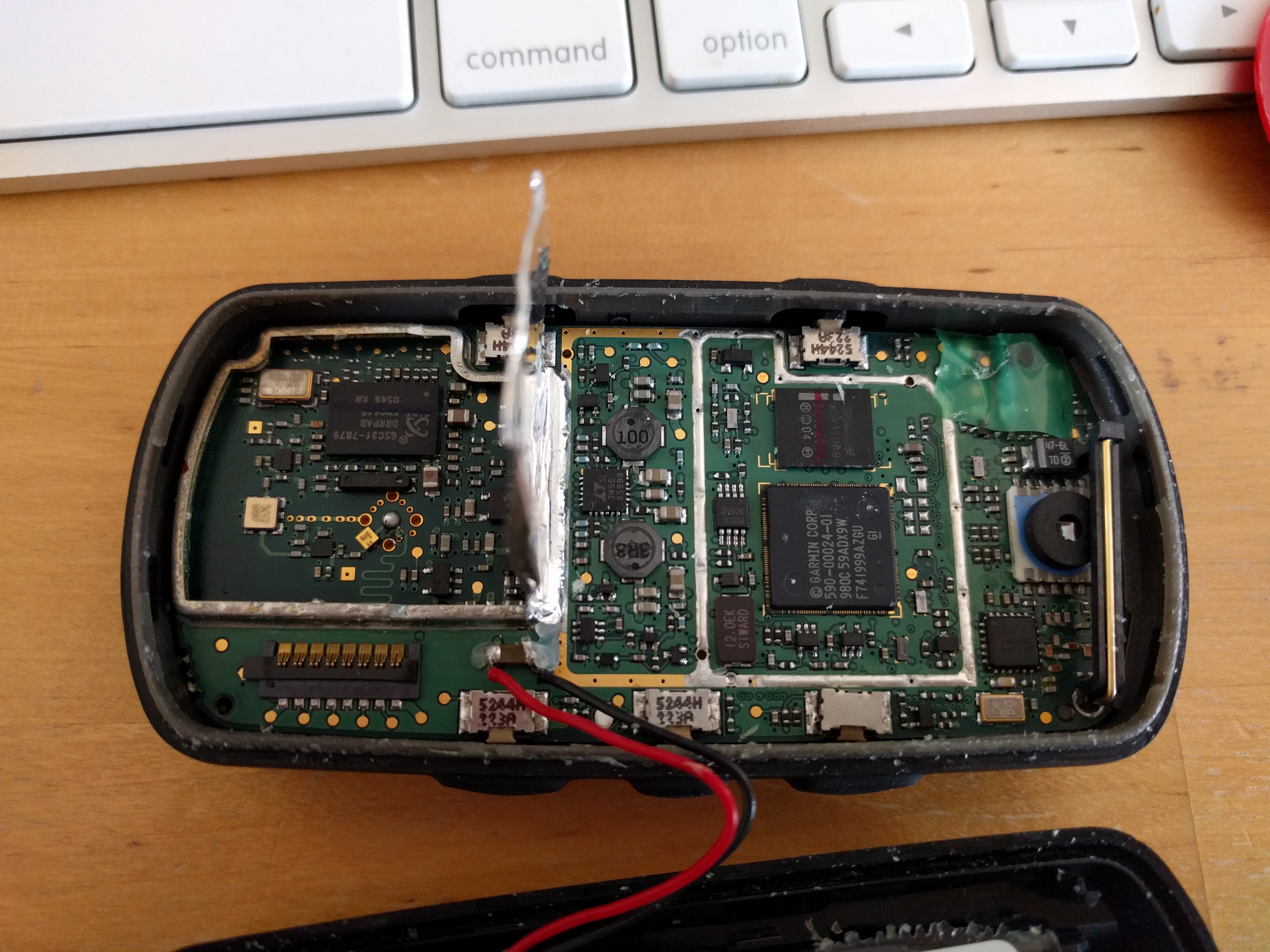 and the battery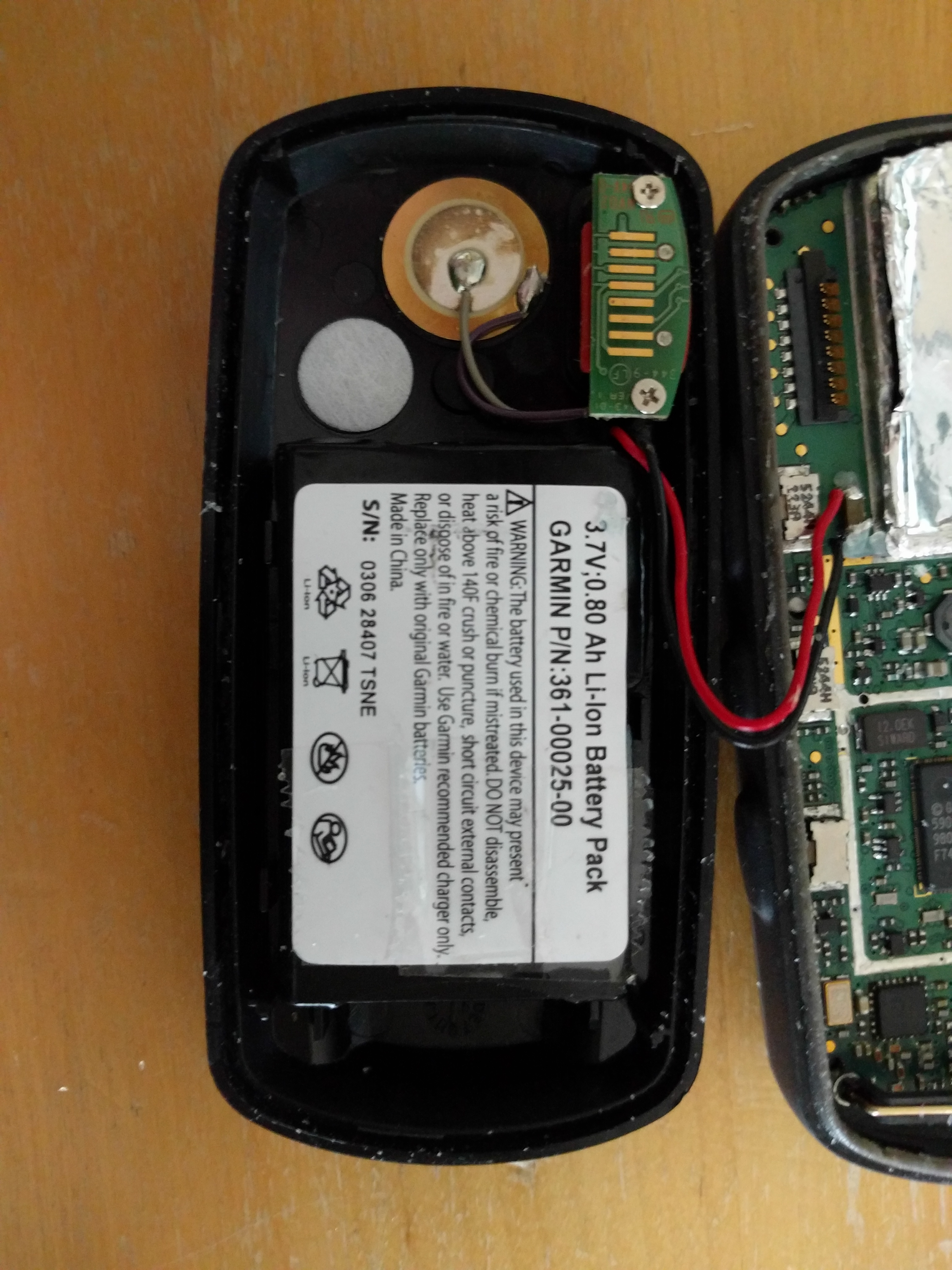 I am tempted to see if i can get a replacement battery before i reseal the unit.